Apex arch inspiration
Posted on
We call it an apex arch - others insist that it is an A frame arch or a tipi arch. Whatever it is called, it is certainly a stylish, modern version of the wedding arch. If you choose this option for your wedding dont forget that ours is a double arch so each piece can be used together or seperately in your venue.
Our first inspiration picture shows that, in a beautiful setting, less can definately be more - candles, foliage and very few flowers are all that is needed when the setting is as beautiful as this. Hopefully your venue will have either some stunning views or some lovely architecture that you can use.
Our second choice is perhaps a surprising one (for folk who are obsessed with flowers) but we love the way the foliage is used to connect the arch with the wall. It has a wonderful 'always been there' vibe. This look would be easily recreated using ivy or similar look vine and would work really well in a marquee, tipi or barn venue.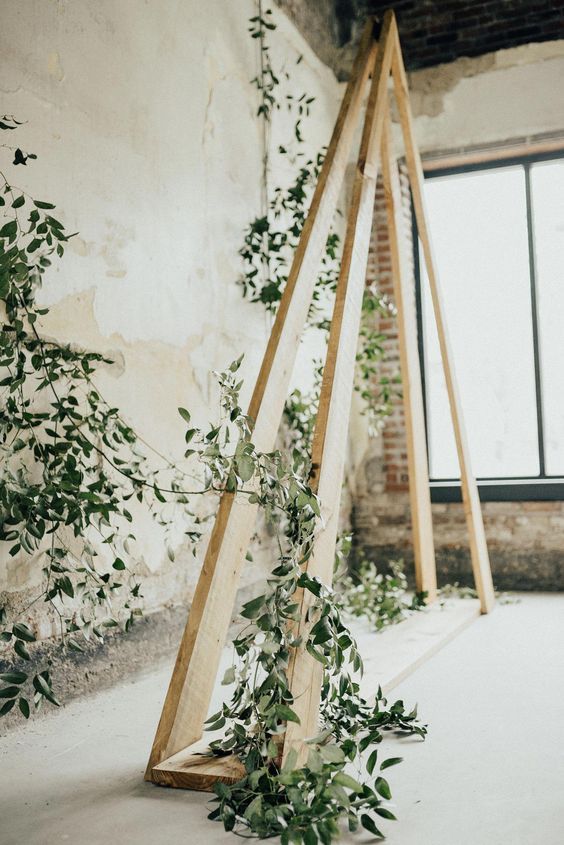 Our next choice is probably a bit more what you would expect from us - loads of flowers! Just gorgeous.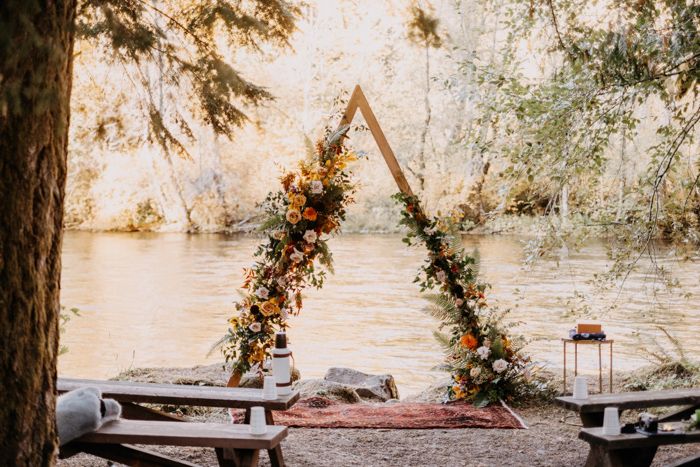 Number 4 for us is this real stunner - not too much on the arch itself, just 2 x MASSIVE urns full of lovely lusciousness (with pampas of course). All these elements are very reuseable within the venue. ps he is not standing on her dress, it is a white rug.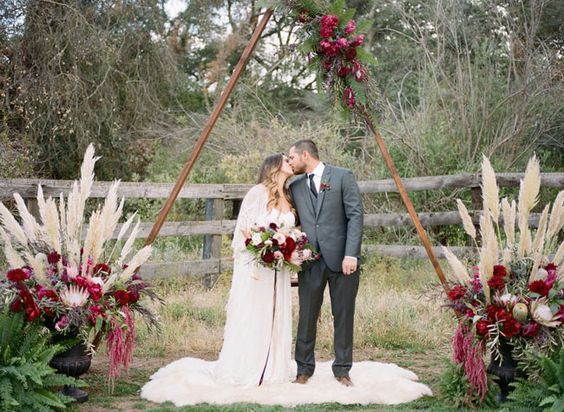 And still going with the pampas theme........ a whole world of lovely going on here!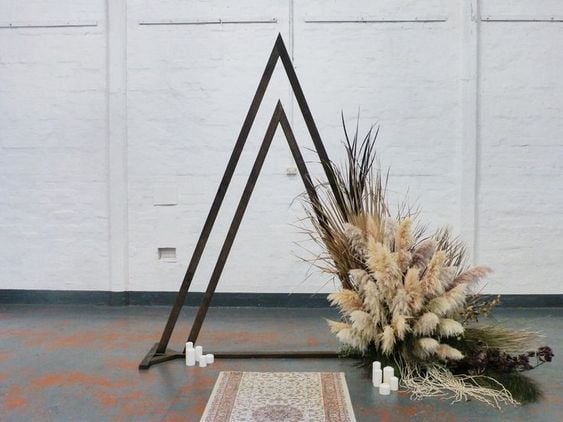 Our final choice, although we could go on and on, is this beauty. We are very fond of hanging things on things so this ticks it all for us. If you love that full on boho wedding feel then this is the one.......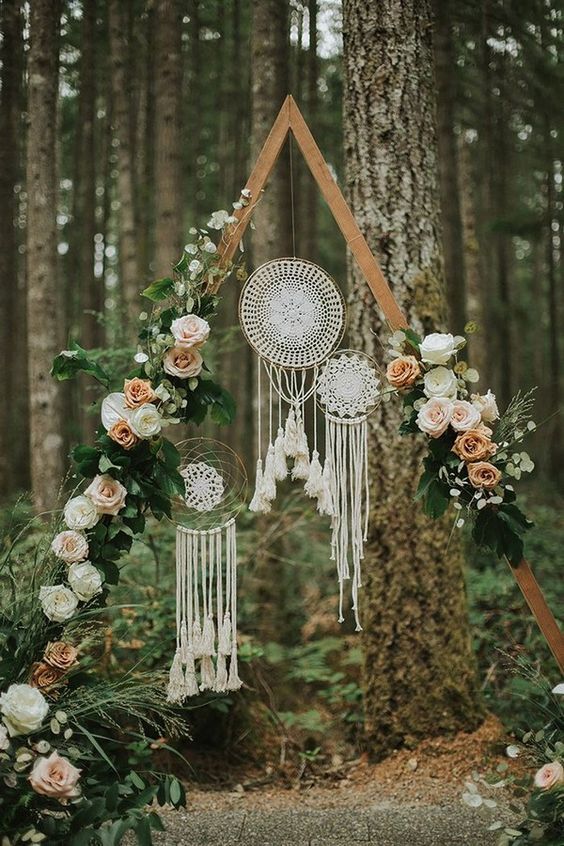 If you would like to talk through apex arch ideas for your wedding then get in touch